Rental Terms of the Pipi-Stop
| Calculation of the rental price | Price |
| --- | --- |
| Rental costs | 3.40 CHF/day |
| Refund according to MiGeL/LiMA | 0.30 CHF/day * |
| Your costs | 3.10 CHF/day |
Mailing costs: 14 CHF (single fee)
The duration for the rental is calculated from the shipping date of the device until the return (receiving day at Melebi SA) of all components of the alarm-system in the original box (independently from the fact the device has been used or not).
The customer has to pay the full rental price directly to Melebi SA (invoices payable net within 30 days), independently of the duration for the refund to the customer by the health insurance.
It is up to the customer to take the necessary steps with his health insurance (send the invoice together with the medical prescription to the health insurance) to receive the refund planned by the list of means and devices (MiGeL/LiMA art. 15.20). See all details about the refund according to MiGeL/LiMA.
Our liabilities and guarantees
The prices are including taxes
We guarantee the immediate exchange of defective components (happens extremely rarely)
The personalized telephone consultation is also included during the duration of the rental
* Reduction of the reimbursement KVG/LAMal to 0.30 CHF/day
Following a decision by the Swiss Federal Office of Public Health (SFOPH), the KVG/LAMal reimbursement rate was reduced to a single price of CHF 0.30 per day for the entire duration of the treatment from 1 April 2019.
In response to this reduction, we have filed an application to the SFOPH to obtain a new increase of the reimbursement rate. Further details can be found here.
Special conditions
The minimum amount of a rental is CHF 100.-
All the parts of the device remain the property of Melebi SA. Components which are lost or not returned at the end of the treatment by the customer to Melebi SA will be charged to the customer (except the urine-detector)

The customer commits himself to send back the device as soon as possible once he no longer uses it or once the medical prescription has expired
Possible damages suffered by the components of the alarm-system will be charged to the customer
Melebi SA declines all responsibility of consequences following a use of the Pipi-Stop which is not in accordance to the instructions
Melebi SA reserves the right to communicate about the treatment with the doctor who follows the treatment
Rental conditions for the accessory VIBRA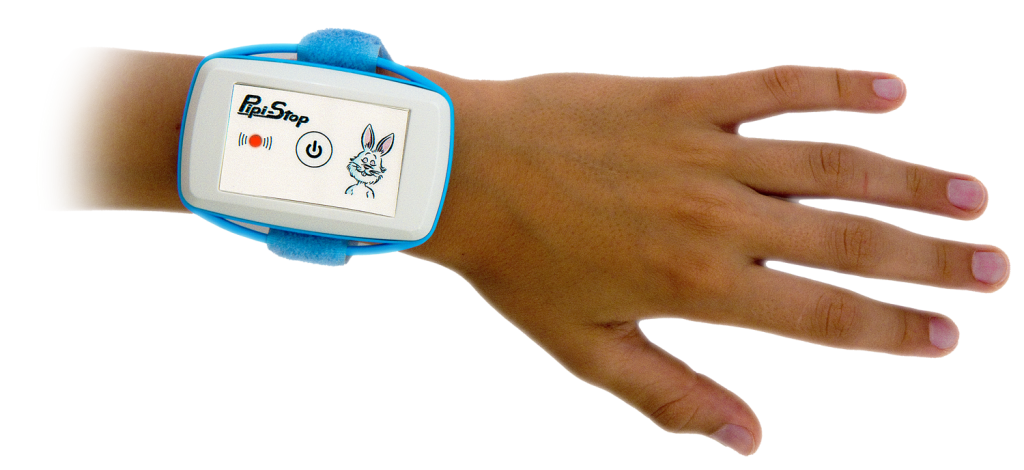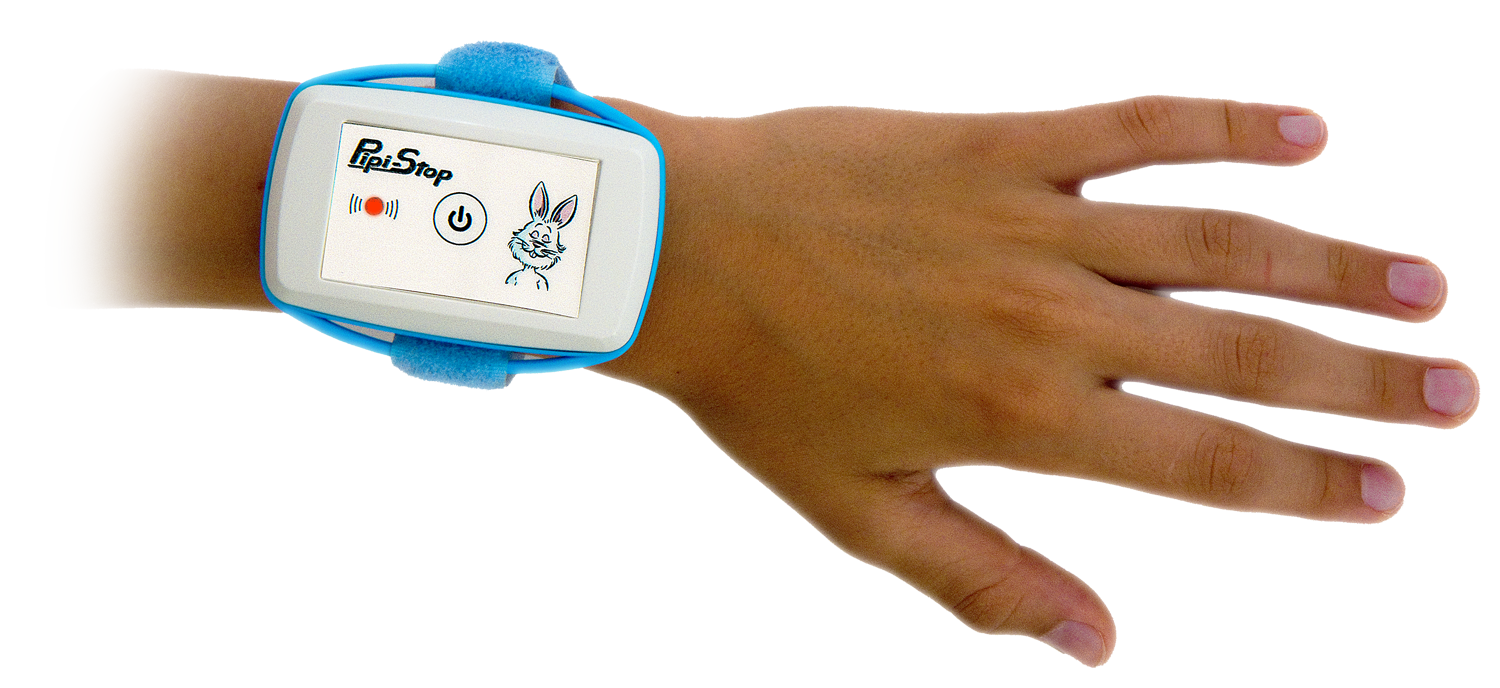 Rental price for the vibrating wristband VIBRA
The rental of the VIBRA is CHF 1.- per day (including taxes)
The rental costs of the VIBRA are not refunded by the basic health insurances and therefore are exclusively the responsibility of the customer
Remarks concerning the VIBRA
The VIBRA can only be rented as an accessory to the Pipi-Stop (basic device)
You may send us back the VIBRA wristband at any time, also before the end of the treatment
The rental conditions (maintenance, duration of the rental and use) of the Pipi-Stop also apply for the VIBRA